In early March, we all experienced what can only be described as a 'where were you when' moment. While we'd known of the virus prior, reality sunk in on the night of March 12th when COVID-19 truly popped here in North America. The beloved Tom Hanks announced he and his wife were sick, there were rumours that Sophie Gregoire Trudeau was being tested for the virus, the NBA season was postponed indefinitely, and you could feel this collective sense of dread come over us.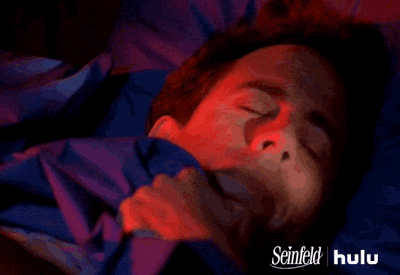 What does this mean for me?
Is it safe to go to work?
Are we overreacting?
I have a tickle in my throat – do I have the coronavirus?
NO SPORTS?!?
It was total uncharted territory. And as employers had a weekend to scramble for next steps and review contingency plans, employees were left wondering what kind of workplace they would return to on the next Monday.
This new work reality that we all returned to a few short days later is what we are calling the Brave New Workplace.
The Brave New Workplace is a mentality. It has no playbook. There are no years of wisdom it draws from. In the face of unprecedented adversity, it's meant leading by example through resilience. These are the shared attributes of this Brave New Workplace.
Embracing a New Routine
With new challenges brought on by this pandemic, that also meant new opportunities. No commutes, less time in traffic, and more family time are all perks for the Brave New Workplace.
Isolation? No Problem.
Perhaps you miss the social gatherings. But instead of lamenting that this is no longer doable, the Brave New Workplace has embraced virtual social experiences through Zoom, Duo, and Google Hangouts. The Brave New Workplace isn't letting physical distancing interrupt social experiences.
Unphased by Remote Work
Prior to this new reality, many of us have taken the odd day and worked remotely. While the setting is more indefinite, it hasn't meant adjusting to something brand new. It's just meant getting more comfortable in that remote space until this all gets sorted.
Enabled by Technology
Most workplaces have used video conferencing software previously, and cloud storage has enabled the Brave New Workplace to access all the same files they did in the office from the comforts of home. Everyone has a mobile phone and it's the device of choice for everything we do. Thanks to us being used to these technologies, the Brave New Workplace is able to continue business as usual.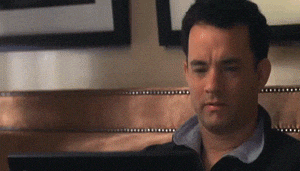 Living Life Beyond Email
No one wants to be flooded with emails, and let's face it, it was an early challenge in this Brave New Workplace. Thankfully, team messaging platforms, such as Slack or Microsoft Teams, have enabled instant communications that help employees better manage their conversations.
Separating Work Life from Home Life
No daycare. No babysitters. No grandparents to chip in. The Brave New Workplace has meant adapting to the crying child in your arms while doing your work, or even sometimes when on a video call. Work life and home life have blended together. Those thriving in the Brave New Workplace have found success by physically distancing their workstation from their family space as much as possible and taking breaks as needed to unplug and spend quality away from work, guilt-free.
The Brave New Workplace is something we are all experiencing on some level. But, being proficient in all of these areas isn't necessarily realistic given the uncertainty we're facing. Everyone reacts to adversity in different ways, and we can't always be expected to be resilient in the face of challenges.
This is why our mental health is so critical at this time. And for employers, it's wanting to feel assured that your people are psychologically looked after while you may not have as much time to personally help them as you once did.
How are you managing in this #bravenewworkplace? What have been your daily vice's that have helped get you through this time of uncertainty?
We are all looking for answers, so if you have any tips be sure to drop us a line at info@headversity.com!