Now less than a week out, there is a profound sense of excitement for the holiday season. Turkey time countdown is officially on. In addition to the delicious eats and drinks the holiday season brings, this time of year is built upon family, and for many of us rekindling relationships that we infrequently get to nurture. It can be a great time of year to gain immense perspective, too. And while this holiday is joyful for most, family holidays can also be a source of strain on our mental health.
The abundance of social events when home for the holiday season can intensify feelings of stress, anxiety, and depression. That's why, ahead of the holidays, I want to share a couple of suggestions that help me keep perspective and stay positive during the holidays.
Avoid over-committing
A difficulty I have when going home for holidays is over-committing to social engagements and stretching myself too thin, where I don't even feel like I got any relaxation. The more I can proactively manage my schedule to prioritize my visits AS WELL as my downtime, the happier I am. When I create a schedule, I allow myself to have that balance of socializing and personal time for rest and relaxation. Doing this is highly recommended to keep your sanity for the moments that truly test you during the holidays…
Enjoy the moments with your family
We all have insecurities. Sure, spending more time than we're used to with our families can bring feelings of tension or stress, but letting this knock you down and be the only thing you dwell on will only ruin your time. It's important to, again, proactively understand what social circumstances will be triggers for you so you can set boundaries for your visit. For example, you may need to abstain from certain topics that might become heated due to family history. In instances like this, when you see this situation arise, simply remove yourself from it to avoid it becoming heated or uncomfortable if that is your wish. The point is: take control of your social situations so that they do not ruin your time with family. There's nothing worse than these little insecurities nagging at us the whole time we spent with our loved ones and not being able to enjoy the time together.
Looking after your physical health will help your mental health
I'm guilty of this more often than I care to admit. Holidays mean delicious (unhealthy) food, grazing on sweets, and just simply indulging because yummy food is always around. And so. much. drinking. Not just the social occasions, either. If I'm reading a good book on the couch, or watching football on TV? A glass of red wine or a rum and egg nog sure goes well with that, my holiday brain would tell me.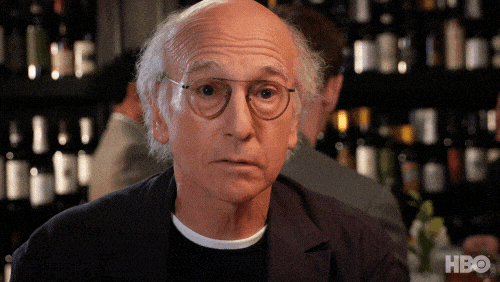 I'm not saying not to enjoy the things we love about the holidays, but do so in moderation, and don't disrupt your regular habits. Enjoy going to the gym regularly? Break free from your family for a couple hours and get in your workout. They will forgive you, and you'll be your better self to spend more quality time with them because of it.
While stress and anxiety may feel inevitable during this time of year, it's important to remember the happiness that comes with holidays as well. Abiding by some variation of the aforementioned tricks will help you keep the positives in mind and more capable of enjoying the company of your loved ones.
Have a Happy Holiday season!