I don't normally run into many issues when I travel. I guess I'm fortunate enough to say that I have never had things really 'go wrong'. Until now. I traveled down to the Caribbean this spring break to spend some time with my family, relax, and soak up some nice weather.
The trouble with going to any of the smaller islands is that weather there can be just as unpredictable as it has been in Ontario.
We boarded our Air Canada flight at 9am for our 9:30 departure. Then we got a message from the pilot saying that the radar in Turks and Caicos were out and they were losing contact with the planes so that delayed our departure to 11:20 and pushed our arrival time in San Juan to 5:10. Our connecting flight left at 4:50. So, we missed our flight. When we landed in San Juan, we found that the next flight out to our final destination wasn't until 7:30 the next morning. As much as we tried to fight it, we had to face the fact that we were going to lose a night in our hotel in the Caribbean and have to spend the night in San Juan. But, our troubles did not stop there. There were absolutely no rooms left in any hotel that night, the only room we could find for a family of 4 was at the Ritz hotel for $2,500/night. Luckily, we managed to find a hostel, with one room left available, 2 bunk beds so we took it. It was nothing pretty, on a very busy street right next to a night club which meant we were woken up at all hours of the night by drunk singing and yelling.
We were up by 5am the next morning, not at all well rested, to get to the airport and board our plane. And finally, after a day and a half of travel, we made it.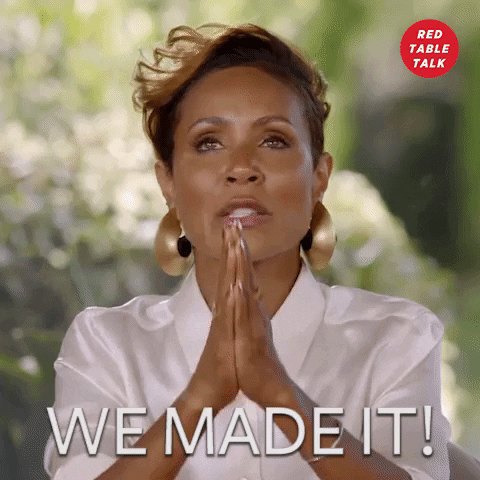 What I Learned
A friend told me a saying a while back on one of our travels that has stuck with me:
"Everything will be okay in the end. If it's not okay, it's not the end." – John Lennon
Granted, we were all stressed and a little frustrated that things weren't working out the way we had hoped to. We lost money from our airfare and a night at our hotel, we were exhausted from having to wait at the airport for an extra 2 hours and no one wanted to stay in the last available hostel next to the night club. We never got our money back for the flight we missed or the night missed at our hotel.
Putting all that aside, we did make it to our final destination and we had an amazing time. We never got separated and got to spend some quality time together as a family. During our night in San Juan, we had probably one of the best meals on our vacation in a small little family owned restaurant with real, traditional dishes.
For some travel can be especially stressful – there are A LOT of things that can go wrong – and for others it can be some of the best life experiences they've had. Regardless, it always helps to plan ahead and be prepared.