What does it mean to have a work-life balance and how can that be affecting your overall mental health?
We are living in a time where anything we could possibly ever need to know is available to us in the palm of our hands. As our lives increasingly take place on our mobile phones, achieving a work-life balance is more challenging than ever. With social media, email, messaging and "the cloud", most of us can virtually take our work anywhere with us. Constantly being in work mode can have some serious impacts on our mental health, most notably being chronic stress.
How can you change?
Take the Test.

Test your work-life balance with this quiz provided by the Canadian Mental health Association (CMHA). This will help you determine just how unbalanced – or balanced – your life is.
Set boundaries. 
This is one of the hardest things to do because there will always be another email to answer or post to write. You need to respect the boundaries you put in place in order to enforce your balance
Use the off button. 
Most phones, tablets and laptops have an off button. And I mean OFF, not just sleep. If you find it hard to abide by the boundaries you set, try turning off your phone or keep it in another room. There are so many experiences you can enjoy fully without the use of your phone.
Set personal and career goals.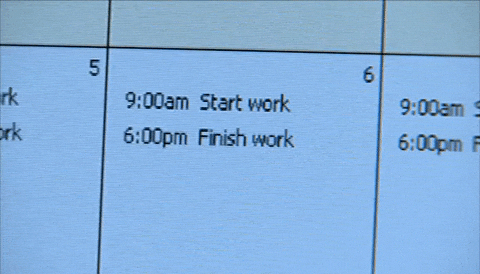 Working towards something is a great way to stay on track. Setting goals for work is great way to shake off the feeling of a dead end job. Having goals in your personal life is just as important to remind you that there is more than just work.
Treat yo'self. 
It is always a good idea to take some "me time," especially after finishing a long day at work. Do something you enjoy, get some exercise, eat right and you'll be feeling refreshed and ready to get back into it.